REMINDER: Aaron's new tv series UNSPEAKABLE premieres TONIGHT (Wednesday, January 9) at 9pm on CBC in Canada.
UNSPEAKABLE is an 8-part miniseries based on the true events of the Canadian tainted blood scandal, chronicling the decades long saga of two families impacted by one of the biggest medical disasters in Canada's history.
Aaron's character Jim Krepke doesn't show up until episode 4 but here's a little teaser to get you excited to watch. Look who has scenes together ….OH MY FRAKKING GODS!!!! It's Chief Tyrol and Daniel Jackson. This makes my fangirl heart so very happy. #BSG #StargateSG1.
NOTE: UNSPEAKABLE will be airing on SundanceTV in the USA and AMC Studios will manage worldwide distribution outside of Canada but no dates have been released as yet. I've heard whispers that it might be airing in April in America. But as soon as hear any official word I'll let everyone know.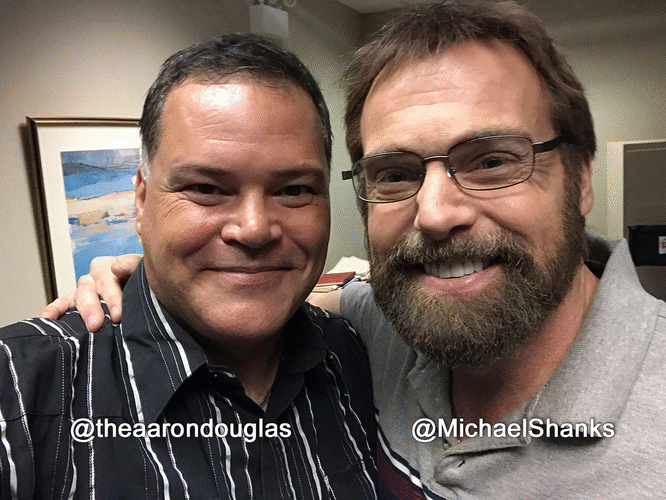 SHOW SYNOPSIS: In the early 1980's, AIDS emerged and quickly became an epidemic. Those responsible for public safety failed. Thousands died. A second virus, hepatitis C, infected tens of thousands more. People were kept in the dark, afraid to speak out. Ignorance, arrogance, politics and economics all lead to betrayal, to cover-up, to scandal. Unspeakable is told from the perspective of two families caught in a tragedy that gripped a nation, as well as the doctors, nurses, corporations and bureaucracy responsible. The series follows the decades long saga as people struggled to survive, change the system and battle for compensation for those who desperately needed it.
EPISODE SYNOPSIS 1×01: EMERGENCE (1982 – 1983): In 1982, two families, the Sanders (played by Michael Shanks and Sarah Wayne Callies) and the Landrys (played by Shawn Doyle and Camille Sullivan), are badly shaken when they learn that a mysterious deadly disease called AIDS is threatening the blood system. Each has boys with hemophilia, a genetic condition that means they depend on blood products to live. The medical community struggles to understand the growing epidemic while others deny the urgency.
https://www.facebook.com/watch/?v=232472817675778