Last week Aaron tweeted about appearing on CTV News at Noon.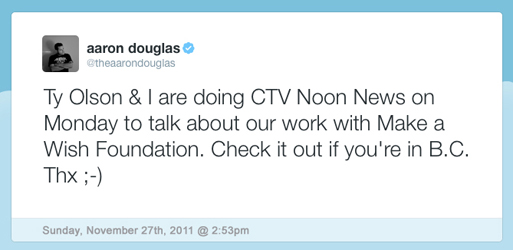 A huge thank you to spacepug for recording the news program for me and mailing it out to me on dvd.
CTV News at Noon (Aaron Douglas & Ty Olson)
Video Description: Actors Aaron Douglas and Ty Olson appeared on CTV News at Noon in Vancouver on November 28, 2011 to talk about their work with the Make a Wish Foundation.